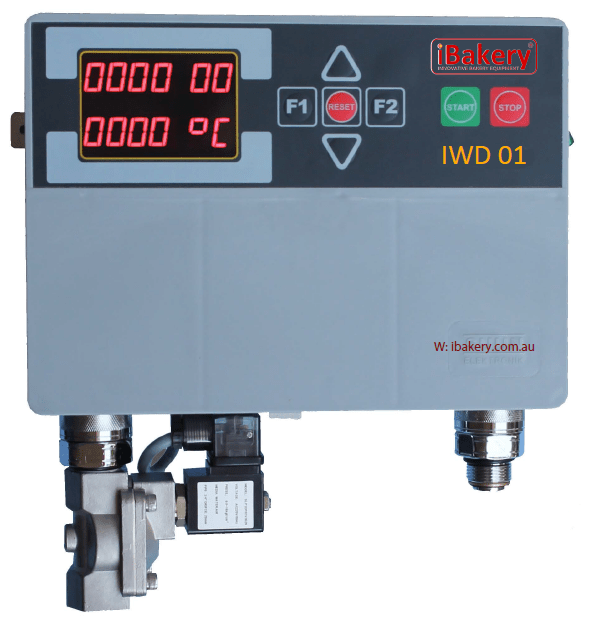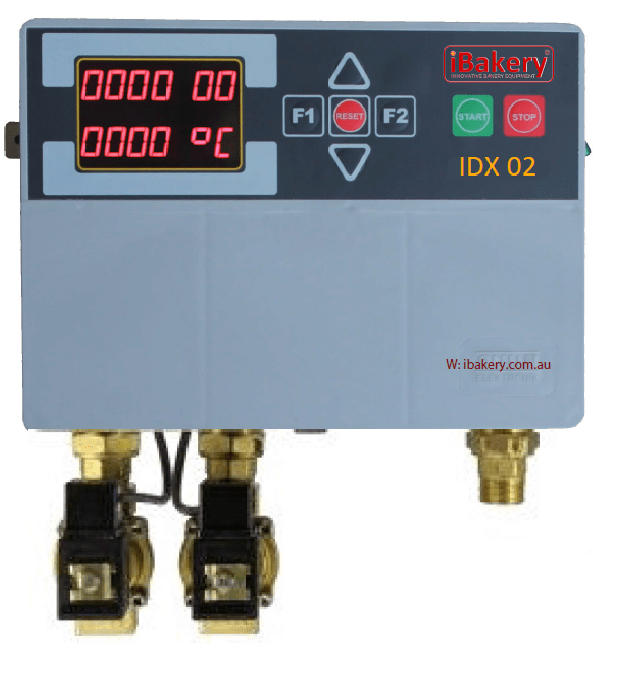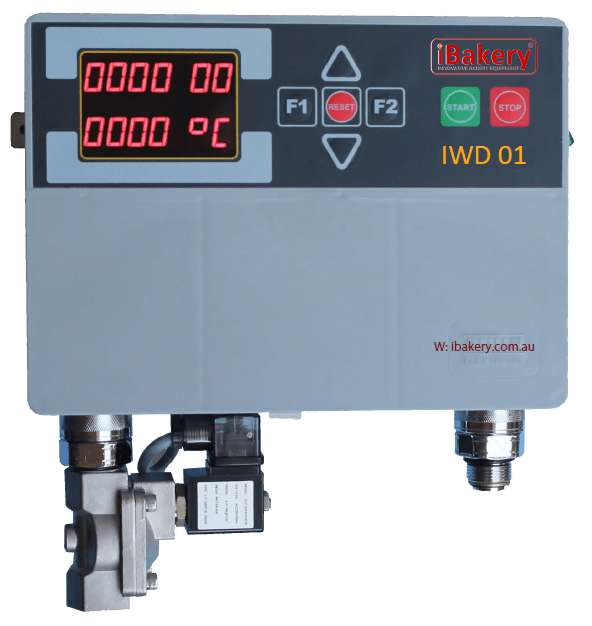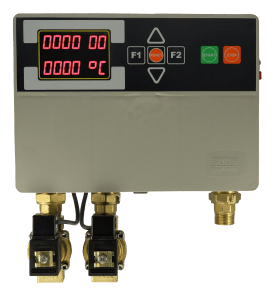 PRODUCT DESCRIPTION: 
IWD 01  is an Automatic Water Dosing Device that accurately measures and controls the flow of water in various applications, ensuring efficiency, cost savings, and environmental friendliness. 
IWD 01 Water Dosing Device, effortlessly manages the water quantity in liters and automatically halting operations when the desired amount is achieved. It provides a real-time display of the water temperature and volume utilized during the entire process. Additionally, it conveniently stores the cumulative water consumption in its memory, enabling users to conveniently retrieve this data at a later time.
KEY FEATURES
Single Water Inlet

Water Usage Tracking

User-Friendly Interface

Microprocessor-Based Control Electronics

Compatibility with Pre-Cooling Devices

Calibration Systems

Accurate Dosing

Durable Construction

Cost-Effective Solution
TECHNICAL SPECIFICATIONS:
Capacity: 0 – 999.9 litres.
Flow Rate: 40 l / min.
Dosing Precision: ± 2%.
Working Inlet Pressure

: 0 – 10 Bar.

Degree Reading Precision: ± 1 C°
Calibration: Yes.
Electric Power: 0,25 kW
Voltage: 220V(AC) ±10% | 50 Hz
Dimensions: 280 x 300 x 100 mm
Machine Weight: 4.5 kg
BENEFITS & ADVANTAGES
Precise water measurement for consistent results

Improved product consistency and dough quality

Enhanced food safety and workplace hygiene

Easy to use and cost-effective

Reduced manual labor and improved workplace safety

Environmentally friendly water usage and waste reduction

Increased Efficiency & Productivity
AREA OF USE
Food Industry

Chemical Industry

Industrial Textile

Construction

Raw Material Production

Cosmetics Industry
BOX CONTENTS:
IWD 01 Device

Food Grade Hose

Stainless Steel Hook

Filter & Nipple

Power Cable

User Manual
© 2023 All Rights Reserved.